La Boqueria – Barcelona Spain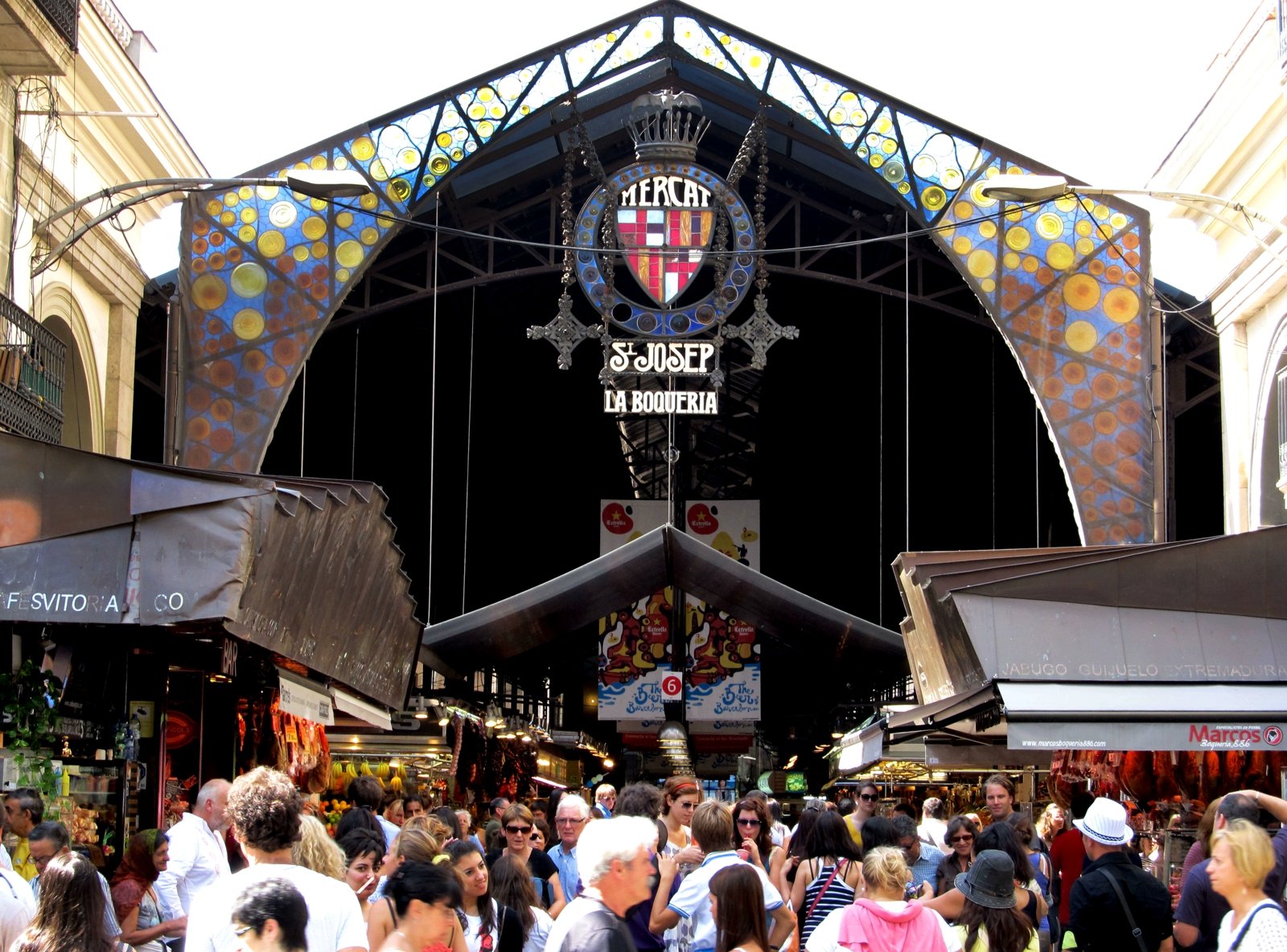 The Perfect Location
Barcelona's most beautiful, and famous market stands at the center of La Rambla Avenue, in a spot that was once the doorway to Sant Josep Church. The market was founded, and inaugurated in 1836. Up until 1914, the market was open-air and provided traveling salespeople, and local farmers, a place to peddle their wares. The glass, and steel structure, with its modern influence, is magnificent, however, what the walls hold within is nothing short of spectacular. Step inside, and get a taste of Spain.
The Diversity of the Offerings Amazes
The market is one that offers such a diverse array of quality products, and produce from all over the world, that it can keep you busy for hours. Take a quiet walk around the lanes, and take in the scents, and sights. Browse at the display of vegetables, and fruit on offer, or marvel at the variety of meat, and fish up for grabs. The aromas, sounds, and flavours will ignite your senses. Experience the atmosphere while relaxing in one of the many restaurants, or bars. Enjoy a variety of foods from every corner of the world, or settle for the decadence of the Spanish cuisine. Whichever you choose, you will be pleasantly surprised at what is presented before you.
Access To The Market
The market is easily accessible to everyone. The central location makes it easily reached via public transportation. The situation of the market is within walking distance to a variety of cultural landmarks that should be on your bucket list. Accommodation is easy to find, allowing you the opportunity to visit the market whenever the mood takes you. Chances are you will need more than one day to fully experience what it has to offer.
Experience all that Spain has to offer, in one pristine spot. Who knows you may never want to leave.