City Farmers Market Auckland NZ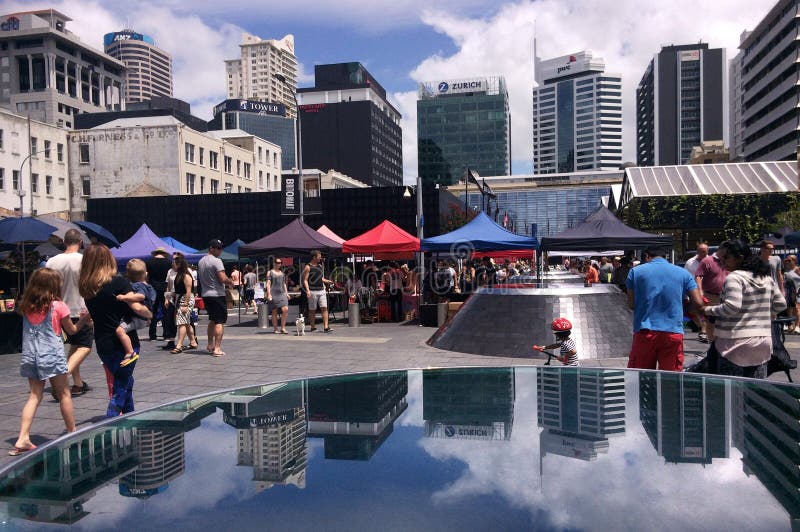 When the city building become too claustrophobic then an escape to the market is good. Walking in between cheap stalls, listening to live music, interacting with friends and buying amazing products seems like paradise. This is all possible at city farmers markets in Auckland New Zealand.
Appreciating the City from One Market to the Next
Auckland deserves praises for their vibrant farmers market. The markets are located all around Auckland and have a way of getting people out of their houses and into the streets. Because the city of Auckland is big there are plenty of markets to go to. Passersby will be mesmerized by locally made products such as organic honey, clothes stylish enough to compete with Gucci. Some of the markets give people the opportunity to sit down on the grass and enjoy a nice cup of freshly squeezed juice and reading a book. The markets are suitable for the entire family as grandparents can have a sit down while children run around trying to find the best ice cream.
Nightlife And Fresh Goods From The Farmers Heart
The markets in Auckland City are heaven-sent for people who are skeptical about grocery stores. The markets are for people looking to buy fresh fruits and vegetables and free-range produce straight from a farmer's heart. The markets are confluence and inclusive. They are marketed to all people in the city and everyone has the pleasure to enjoy them. They are created within a space where people are able to interact freely and make new friends.
Those who come alive at night can also enjoy hundreds of stalls at Auckland Night markets. These stalls are located at places such as Botany Town Centre, in Henderson, Papatoetoe, Pakuranga, and Glenfield . All on different nights. Competition between the vendors will keep prices low and will offer a wide variety of products.